Contact Us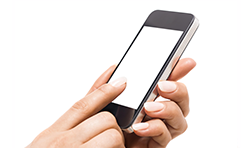 HDB Hub Toa Payoh
490 Lorong 6, #03-17
Singapore 310490
+65 62222 966
+65 98166 100
(New Enquiries After Hours)
+65 62222 977
harry@asialawcorp.com
wendy@asialawcorp.com
About Us

ELDERLAW : We are Lawyers specialising in Legal issues faced by Seniors and their Loved ones.
WE SPECIALISE IN MENTAL CAPACITY CASES
Mental Capacity Order – When a person lacks mental capacity or is not able to take care of their personal welfare, property or finances, we apply to Court to appoint a "deputy" to look after the best interests of the person.
Lasting Power of Attorney – You can plan ahead and choose a trusted person to act for you in your personal welfare, healthcare decisions, property and financial decisions, in case you lose your mental capacity.
WE SPECIALISE IN WILLS & ESTATE PLANNING
Wills – If you do not have a Will, the State will decide the distribution of your assets according to the Law. You don't get to decide, the Law decides for you.
Estate Planning & Deceased Estate Law – When a person has passed away, leaving behind cash, shares, real estate, financial assets and other assets (all these are call "the Deceased's Estate"), we apply to Court so that the Deceased's Assets can be distributed under the Law.